AWESOME SOFT SKILLS TRAINING FOR students
---
"He set the tone of the day and got everyone energized, engaged, dedicated to learn, and open to share ideas and to express themselves. The success of the Georgia Collegiate Leadership Conference stemmed heavily from his great opening, and I thank him very much for that."
Timothy Levengood, Director, Georgia Collegiate Leadership Conference
---

Quick Facts about al duncan
Master Soft Skills Trainer
Has delivered keynotes and workshops to over one million people around the world.
Award-Winning Youth Advocate
National PTA Life Achievement Award, U.S. President's Call to Service Award
Publisher
DuncanNuggets.com – soft skills training resources, personal & professional development videos, articles, and activities.
My Speaking Style
Conversational, humorous, and engaging.
What I Deliver
Awesome content, inspiring stories, and a powerful call to action.
---
— 9 Video Testimonials from happy students. (YouTube videos.)
To request services please fill out this form.
***Al Duncan travels from Atlanta, Georgia, USA***
---
 KEYNOTES & TRAINING TOPICS FOR YOUNG PEOPLE 
To request training or for detailed descriptions, learning outcomes, and pricing please fill out this form.
The Competitive Advantage Keynotes:
Success Secrets Of Exceptional Young Leaders & Entrepreneurs

Mastering Soft Skills In The 21st Century

Rise & Thrive In The Face Of Adversity

Custom keynote based on YOUR theme.
Training and Workshop Series (half-day, full-day, multi-session)
Building A Competitive Advantage in the 21st Century Workforce

Exceptional Communication Skills (Verbal & Written; for the workplace)

Effective Decision Making & Problem Solving Skills

Teamwork & Collaboration Skills

Self-management & Professionalism Skills

21st Century Leadership Skills
To request services please fill out this form.
---
"…what you said this morning at my school was amazing and changed my life. You saved me."
Shyla, student, Milton Hershey School
---

Youth Summit Featuring Al Duncan Draws Hundreds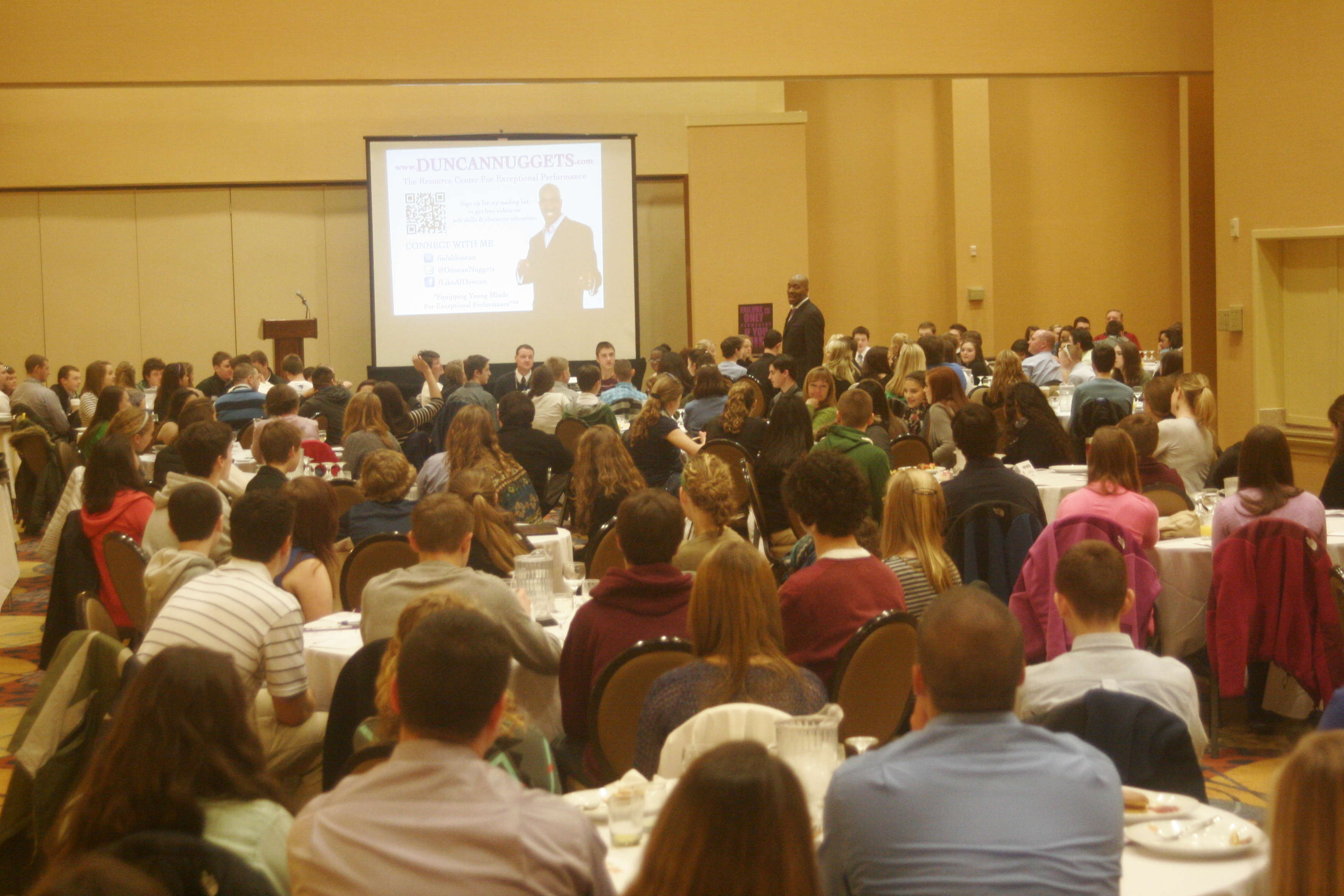 WESTCHESTER COUNTY, N.Y. — Several hundred young people ages 16 to 24 from throughout the region turned out for the Westchester County Youth Workforce Summit.
The free event, in its third year, was held at the Crowne Plaza in White Plains on April 16 and featured an array of distinguished guests, including featured speaker Al Duncan, an award-winning youth advocate, publisher, and an internationally recognized motivational speaker who provided insightful tips on landing the right job and advancing one's career.
"Your circumstances – good or bad – do not determine your outcome," Duncan told the crowd. "Your choices do."
Read the entire article: Youth Summit in White Plains Draws Hundreds
Hey! Remember to Sign Up.
A List Of Soft Skills
Click here for a list of soft skills definitions, and behavioral indicators.
Latest News
Speaker for Your Event?

Contact Us
Fill out the form here or feel free to contact us directly at:
Al Duncan Enterprises LLC
4920 Flat Shoals Pkwy
Suite 102-219
Decatur, GA 30034
1-888-810-4302