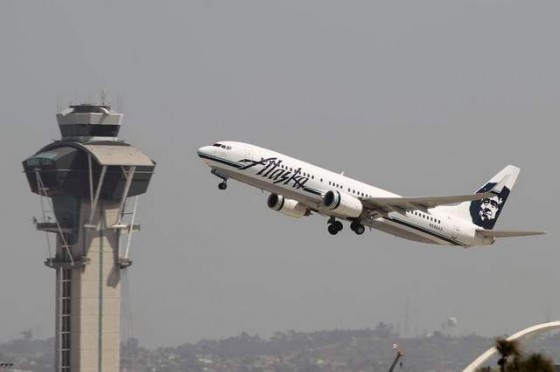 On the way back from a gig in Brooklyn, N.Y., my flight was delayed. Same old story, right? Nowadays it seems as if I have a better chance of seeing a two-legged dog walking upright like a human than I do of seeing an entire round trip flight with no delays. As they say on Twitter:
#SomethingIsWrongWithThat
There were no problems with the plane, the weather, or the crew. I was on the seat, the seat was on the plane, the plane was on the runway, and the runway was on… lockdown.
No planes were being allowed to leave LaGuardia International Airport because of a problem in the air traffic control tower. The radar wasn't working so, they couldn't track and monitor the planes after take off. No way they were going to allow that to happen.
While I sat there for 45-minutes, it dawned me on that goal achievement works the same way.
Duncan Nugget® #348:
The ability to accurately track and monitor
your progress is one of the secrets to
becoming a real goal-getter. 
Maybe your goals are all written out, you know where you're headed, and you're ready for take off. But if you don't have radar—a way to precisely track and monitor your flight (progress)—then that's a problem the control tower (your mind) needs to immediately resolve.
In order for you to track and monitor your goals, they have to be measurable. Here are 3 keys to help you quantify your goals.
1. Action Steps: This is an easy way to track your progress. You want to come up with some immediate action steps that you can start to take today.
You can put your action steps on a to-do list. Write them down or use an app on your phone, tablet, or computer. Once you complete the list KEEP IT. It feels great to look back at your to-do list and see that you've completed dozens or 100's action steps. And it also helps you to see where you need to be more diligent about getting things done.
2. Circle of Wisdom: You have to be determined to add successful people to your circle. Building relationships with exceptional individuals turns your circle into an awesome source of wisdom.
This is especially true when you surround yourself with people who have the courage to call you out on your excuses. They help to hold you accountable for achieving your goals. They know you. They can see if you're making progress. They see if what you say is in alignment with what you do.
In addition to holding you accountable, they help you to grow. Their success will inspire you to strive for more.
NOTE: If you are a minor, you should have at least one adult in your Circle of Wisdom. Other than that, age doesn't really matter. It the success that's important.
You might want to find a mentor because having great one is a resource that gives you a competitive advantage. You gotta have a Circle of Wisdom and you need a strong mentor or two in your circle.
3. The Numbers: There are multiple ways to use numbers to track your progress. Here are some examples:
– An entrepreneurs financial goals can be tracked by cashflow, profit, and loss. 
– Academic goals can be tracked by GPA and learning outcomes. 
– Athletic goals are tracked using all kinds of stats, but the one that is universally agreed on is championships.
Know your numbers. Your numbers are your visible results. Your numbers provide quantifiable evidence about your progress.
Keep in mind, numbers aren't everything. If you've been completing the right action steps, but your numbers don't reflect that, then this is where getting great feedback and advice from your Circle Of Wisdom is priceless.
Use the 3 keys you just read about to track your progress. Be a real goal-getter. And remember, ALL of us can get better. Work on it. Today.
Million-Dollar Question:
Are you determined to track your goals
like a real goal-getter?
_______________________
DISCUSSION QUESTIONS
1. How do YOU track progress on your goals? What are the 3 main benefits of tracking your goals?
2. What are your next 3 actions steps for accomplishing your main goal? How soon will you complete your action steps?
3. If you had the perfect Circle Of Wisdom, what would it be like? Describe it. What types of people would be in there? Why do you want to surround yourself with those types of people? What are you doing to meet those types of people?
4. Do you agree with the statement, "numbers don't lie"? Why or why not?
5. If you've been working hard on a goal, but your numbers aren't good, what would you do about it? Why?
---
Hey! Remember to Sign Up.
A List Of Soft Skills
Click here for a list of soft skills definitions, and behavioral indicators.
Latest News
Speaker for Your Event?

Contact Us
Fill out the form here or feel free to contact us directly at:
Al Duncan Enterprises LLC
4920 Flat Shoals Pkwy
Suite 102-219
Decatur, GA 30034
1-888-810-4302