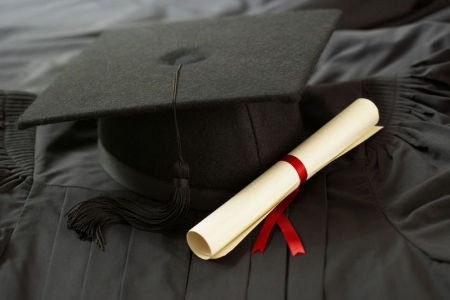 Q: I truly appreciate having the opportunity to listen to you speak. Next fall I will be attending the University of South Carolina and will be double majoring in International Business and Finance. I was wondering if you have any tips for what to expect in the college world, and how to continue striving for success in my college career. —Nicholas C., Colorado
Let's focus on some of the basics. It's simple stuff, but people always mess up on the basics.
1. Maximize your resources. Most students never take full advantage of the resources on campus. For example, go to career services as soon as possible. Find out what training and services they offer. Find out about getting them to look at your resume. Do NOT wait until you need a job or internship! Like I said, go as soon as possible. Also, find out what guest lecturers and speakers are coming to speak on campus. Some of the most successful people in the world will come to speak on campus and nobody shows up. Not cool. Not smart. At all.
2. Get connected. Do your best to form genuine connections with people—students AND faculty and staff. You never know who knows who. Seems simple enough, but I'm telling you, most people are terrible networkers. That's because they have a "gimme" attitude instead of a "how can I help?" attitude. (HINT: Check out Million-Dollar Networking Questions)
3. Invest your time. This isn't about calendars and schedules. It's about investing your time just like you would money. Understand the ROI (Return On Investment) for what you're doing with your time. Have fun (seriously, have some fun) just keep an eye on what you get in return for what you do with your time. This is a secret trick of most millionaires. That's why they can get so much done and still have time to enjoy life. They don't spend time, they invest time.
4. Protect your credit at all costs. No matter what, protect your credit history. There's no need for a long explanation about this. Since you're headed to college I know that you already understand the importance of your GPA and transcript. Well, your credit score is your financial GPA and your credit report is your financial transcript. So, obviously, just like you grind hard to get the grades, you want to grind hard to have great credit. It makes a world of difference.
Hit me up after first semester and let me know how great you're doing.
______________________
Got a question? Use this form to ask Al.
---
Hey! Remember to Sign Up.
A List Of Soft Skills
Click here for a list of soft skills definitions, and behavioral indicators.
Latest News
Speaker for Your Event?

Contact Us
Fill out the form here or feel free to contact us directly at:
Al Duncan Enterprises LLC
4920 Flat Shoals Pkwy
Suite 102-219
Decatur, GA 30034
1-888-810-4302