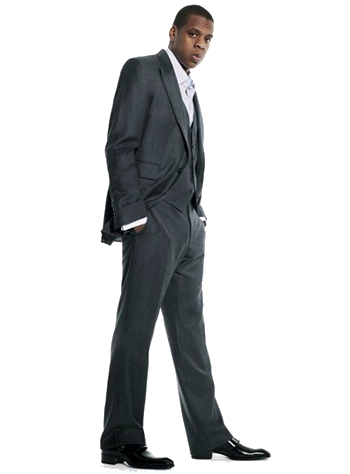 An article on USAToday.com—Jay-Z provides the blueprint for college course—has rekindled the polarizing topic of whether or not author, radio host, and Georgetown professor Michael Eric Dyson's course on the hip-hop mogul and entrepreneur is a good idea or bad idea.
One thing is for sure: It's brilliant marketing and publicity. The class has been mentioned in the news plenty of times. Critics and supporters have been quoted in major news outlets. And here I am writing about it on a blog that's mainly about soft skills, personal development, and youth empowerment.
So…
Good idea or bad idea?
It's not that simple.
Shawn Carter a.k.a Jay-Z is as deeply flawed as the rest of us. (What if there was a college course that picked apart your life and everything you've ever said? Hmm…)
I have seen plenty of college courses that center on some of the most controversial people and topics in history. Topics like human sexuality and the N-word, people like Malcolm X and Karl Marx, and business tycoons like John D. Rockefeller and the Robber Barons have been the main focal points of various classes.
Although it's raising a ruckus, I don't think "Sociology of Hip-Hop: Jay-Z" would make the list of most controversial college courses.
Of course, that doesn't let Jay-Z off the hook. I would be severely disappointed to see my son adopt some of the ideas and philosophies in Jay-Z's lyrics. But if my son turns out to be a brilliant entrepreneur of that magnitude I would be elated.
Million-Dollar Question:[break]Has Jay-Z's life and career been influential enough[break]to warrant in-depth study?
Yes.
He's had an immeasurable impact on one the most influential forms of art and cultural expression in history. (Whether you like hip-hip or not, there's no arguing about it's influence.) Jay-Z is regularly featured with people like Warren Buffet in magazines like Forbes—as an astute business titan, not a rapper—because of his incredible success. He's on pace to become a billionaire.
Of course none of this means that the study of his life should become a part of your required history, economics, or sociology class. But if students can take bowling as an elective, is it really going to scar someone for life to take a course on Jay-Z?
Whether you are a Jay-Z fan or a hater, having that discussion in a college classroom could prove to be stimulating and enlightening.
Duncan Nugget #280:[break]Some of the best lessons in life come from people[break]who think differently than you do.
---
Hey! Remember to Sign Up.
A List Of Soft Skills
Click here for a list of soft skills definitions, and behavioral indicators.
Latest News
Speaker for Your Event?

Contact Us
Fill out the form here or feel free to contact us directly at:
Al Duncan Enterprises LLC
4920 Flat Shoals Pkwy
Suite 102-219
Decatur, GA 30034
1-888-810-4302