You Are One Click Away From Awesomeness.
2. Who is this site for? (Get a free user license for schools/organizations.)
3. What is our mission and who is Al Duncan?
5. What is character education? (Performance character)
_________________________________
_________________________________
Duncan Nuggets® are evidence-based
success principles and action steps.
Focused on soft skills and character education (performance character), they are designed to help you turn your unlimited potential into exceptional performance.
Duncan Nuggets® have been used by over a million young people and professionals in dozens of schools, institutions, and youth serving organizations.
If you are part of a youth serving institution or organization, feel free to use them as part of your program.
Apply for your free user license here. Character education and soft skills topics covered on DuncanNuggets.com include:
College and Career Readiness
Leadership 
Decision Making 
Personal and Social Responsibility 
Diligence, Grit, and Self-Control 
Communication
Mentoring 
Personal and Professional/Career Development 
Productivity and Time Management  
Personal Branding Goal Achievement 
Anti-bullying 
Diversity 

NOTE: At the end of nearly all of the videos and articles on DuncanNuggets.com you will find either an activity, action steps, discussion questions, or a combination of all three.
_________________________________
Everything on DuncanNuggets.com is specifically written for young people and professionals working with them. Your organization can join dozens of others that use the free videos, articles, and activities on this site as part of their soft skills and character education training. If you represent a school, institution, or youth organization, apply to get your free user license here.
Remember to sign up for the Duncan Nuggets® newsletter and you'll updates about new videos, articles, and activities.
(If you apply for a user license you will automatically be signed up for the newsletter.)
Some of the people who are using DuncanNuggets.com are:
Students, young adults, and young professionals 
Program Directors/Managers
Youth Workers
Educators
Administrators
Counselors 
Social Workers
Mentors
Juvenile Justice Professionals

_________________________________
What is our mission and who is Al Duncan?
Our mission is to help young people turn their unlimited potential into exceptional performance by providing evidence-based resources and solutions to youth serving organizations and institutions.
I am the President & Chief Executive Officer of Al Duncan Enterprises LLC. As an award-winning youth advocate, author, publisher, and international authority on soft skills and character education (performance values), I have delivered Duncan Nuggets® live and in person to more than one million young people and professionals around the world.
Why are you committed to helping young people and those working with them?
Here's the short version:
It all started when I was raising my youngest brother. I grew up in a terrible, crime infested neighborhood in North Philly. I'm the oldest of six. My family was broke. (Surprise, surprise.)
I was molested at 5, my teenaged parents were divorced by the time I was 15. That's the same year I found out that my dad, my hero, was addicted to crack. (He's been clean for years now. Awesome!)
The expression I use when describing my childhood is "devasted, but not defeated" Refusing to be stuck around the way for the rest of my life, I went on to become a professional saxophone player, but I walked away from it all at 24 because of a phone call from my mom.
"Al, I'm worried about your brother."
My youngest brother, Nate, was headed for trouble—life-threatening trouble. (He was 12 at the time.) You have to understand, the life expectancy for young guys in that area wasn't good…at all. So, I walked away from my career (that I was screwing up because of poor choices) and went back to a place that I promised myself I would never go again. But that was my brother, man. It was the right thing to do.
Nate and I moved to Atlanta. I became a professional chef (No. I don't like cooking. I only did it for him.) For the most part, he stayed out of trouble and more importantly, he stayed alive.
Now that he's "all grown up", I spend all of my time doing what I love to do most: being an international youth advocate who travels the world "Equipping young minds for exceptional performance.™" Check out my "official" bio here.
"Al, how do I ask you questions?" 
I usually answer questions in a Q & A article. So, if you have questions or if you would like to suggest a topic for me to write about please fill out the form here.
_________________________________
Soft skills are intrapersonal and interpersonal skills that determine a person's ability to excel or at least fit in a particular social structure, such as a project team, a company or even a jazz quartet. These skills include competencies in areas such as Emotional Intelligence, communication, leadership ability, etiquette, conflict resolution, decision making, self-motivation, self-discipline, persuasion, etc.
The reason for all the fuss is simple. Experts ranging from psychologists to business leaders; educational and spiritual leaders, agree that one or more of the soft skills have the greatest impact on your level of success. Click here to read the rest of this article: Q& A: What are soft skills and why all the fuss?
_________________________________
We define character education as the process of helping people to develop the character strengths and soft skills necessary to become productive, happy citizens who have a positive impact on society. There are two aspects of character education: core ethical values (honesty, integrity, etc.) and performance values (grit, self-control, optimism, etc).
We specialize in performance character (a.k.a. performance values or non-cognitive skills) because according to the National Association of Colleges and Employers, performance values and soft skills consistently rate among the top ten most desirable skills for job applicants to have in the 21st century.
Our character education initiatives are mainly focused on the following areas:
1. Promoting Holistic Personal Development (examples: leadership development, mentoring, and career planning)
2. Encouraging  Intellectual & Academic Values (examples: work ethic, open-mindedness, and critical thinking)
3. Promoting Prosocial Attitudes & Values (example: valuing diversity, teamwork)
4. Encouraging Civic Responsibility (examples: service, volunteerism, and sustainability)
5. Discouraging Dangerous & Illicit Behavior (examples: High-risk behaviors and incivility)
Hey! Remember to sign up.
An exciting new program fromAl Duncan Enterprises LLC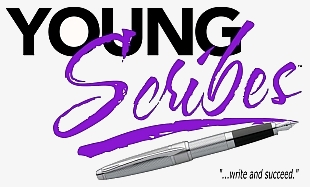 Latest News
Speaker for Your Event?
Contact
Fill out the form here or feel free to contact us directly at:
Al Duncan Enterprises LLC
4920 Flat Shoals Pkwy
Suite 102-219
Decatur, GA 30034
1-888-810-4302