Leadership, influence, & persuasion – soft skills cluster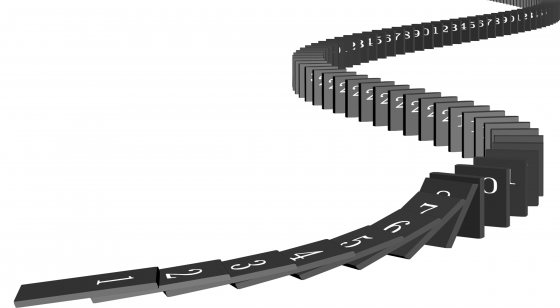 ---

List of Soft Skills Clusters (Beta – That means I'm still working on this. Thanks for you patience.)
Main Page of Soft Skills Clusters
(Sources listed at the bottom of main page.)
Decision Making & Problem Solving Skills
Teamwork & Collaboration Skills
Self-Management & Professionalism Skills
Leadership, Influence & Persuasion Skills
---

Key Behavioral Indicators
This is how you prove that you have strong leadership skills.
Inspire trust and confidence.

Build rapport and trust among team members.

Able to motivate others.

Provide support to team members and colleagues.

Deliver instructive criticism and encouragement at the appropriate times.

Sees the big picture.

Create a strong vision.

Gives clear guidelines.

Able to work with minimal guidance and supervision.

Willing to make quick and tough decisions as needed.

Accepting responsibility on issues and being prepared to be judged on them.

Taking ownership and not passing the buck.

Get diverse people to work together cohesively.

Can delegating and put the right people in the right positions.

Provide mentorship and guidance.
---
Individual skills
These are the skills you develop to produce the desired behavioral indicators.
Conflict Management:  To minimize the negative outcomes of conflict while promoting the positive outcomes of conflict with the goal of improving learning, especially in an organization.
Related term: conflict resolution
Tip: This is a skill that is clearly part of more than one cluster. According the 2013 Executive Coaching Survey by Stanford University/Miles Group, conflict management is the #1 soft skill CEO's work on or want to work on.
In their article, "Leading In The Heat Of Conflict", Maccoby and Scudder identify five steps to managing conflict:
Anticipate – Take time to obtain information that can lead to conflict.
Prevent – Develop strategies before the conflict occurs.
Identify – If it is interpersonal or procedural, move to quickly manage it.
Manage – Remember that conflict is emotional
Resolve – React, without blame, and you will learn through dialogue.
NOTE: Conflict management and conflict resolution are not synonymous. In many organizational settings the focus is on conflict management because there can be many positive benefits to conflicts and resolution may not be possible.
Conflict Resolution: The process of ending a disagreement between two or more people in a constructive fashion for all parties involved.
Related term: conflict management
Delegation (Sharing Leadership & Authority): the act of giving control, authority, a job, a duty, etc., to another person.
Tip: Knowing when and how to delegate leadership and authority is a tricky balancing act for leaders. If you don't do enough work and take on enough responsibility, people will be disgruntled. If you try to do to much, take all the credit and blame others, people will be disgruntled.
To succeed at this balancing act, two of requisites are:
Accurate assessment of strengths and weaknesses of ALL team members, including the leader.
Trust in the abilities of ALL team members, including the leader.
In his classic book, The 21 Irrefutable Laws of Leadership, John Maxwell provides a law of leadership that specifically relates to developing others.
The Law of Empowerment (12): Only secure leaders give power to others.
Influence: 
Leadership: Leverage the strengths of others to achieve common goals; use interpersonal skills to coach and develop others
Leadership Agility: leaders must be able to proficiently move, change and evolve the organization. Agile leaders are creative thinkers with a deep sense of purpose. They show a propensity and ability to move into action and make decisions, and their implementation often results in greater learning.
Related term: adaptive leadership
Further reading: Agility:The Ingredient That Will Define Next Generation Leadership (Forbes.com)
Persuasion:  
Selling: 
Team Building: the use of different types of team interventions that are aimed at enhancing social relations and clarifying team members' roles, as well as solving task and interpersonal problems that affect team functioning.
Related terms: teamwork, team player
Tip: (Excerpt from 7 Soft Skills CEOs Work On) People often think teamwork and team building are the same, but they aren't. Team building is the formation of the team and the management of how it functions. Teamwork is the combination of behaviors, attitudes, and actions of group members. Just because you are an awesome team player doesn't mean the you are an awesome team builder.
The process of team building centers around putting the group together, strengthening relationships, facilitating performance, and managing conflict. Teamwork centers around things like communication, mutual respect, doing your job, maximizing your strengths and managing your weaknesses. It's also about following defined leadership and decision-making procedures
---

List of Soft Skills Clusters
Main Page of Soft Skills Clusters
(Sources listed at the bottom of main page.)
Decision Making & Problem Solving Skills
Teamwork & Collaboration Skills
Self-Management & Professionalism Skills
Leadership, Influence & Persuasion Skills
Hey! Remember to Sign Up.
A List Of Soft Skills
Click here for a list of soft skills definitions, and behavioral indicators.
Latest News
Speaker for Your Event?

Contact Us
Fill out the form here or feel free to contact us directly at:
Al Duncan Enterprises LLC
4920 Flat Shoals Pkwy
Suite 102-219
Decatur, GA 30034
1-888-810-4302