Here's a cool little story about blame. Maybe you've heard it before.
"This is the story of four people named Everybody, Somebody, Anybody, and Nobody. There was an important job to be done and Everybody was asked to do it. Anybody could have done it, but Nobody did it.

Somebody got angry about that, because it was Everybody's job. Everybody knew that Anybody could do it, but Nobody realized that Everybody wouldn't do it.

Consequently, it wound up that Nobody told Anybody, so Everybody blamed Somebody. And nothing got done."
Unfortunately, there was a time in my life when I blamed anything and anyone else, except for myself, for my lack of success. Not cool.
You cannot blame your way to success.
Personal responsibility is required. Blame is the arch enemy of personal responsibility. Therefore, blame is lame.
Million-Dollar Question:
Do you choose blame or personal responsibility?
_______________________
ACTIVITY AND DISCUSSION GUIDE FOR DUNCAN NUGGET® #330

A professor once asked me, "Al, in your opinion, why do students cheat?"
"Because they have an ineffective strategy for dealing with failure."

Think about that. When people don't know how to deal with failure they'll do anything to avoid it.
Nobody wants to fail, but exceptional people aren't afraid to fail. They develop a strategy.
Here's mine:
1. Forgive yourself. The Duncan Nugget® that I probably quote the most is #21: Failure is only permanent if you quit. I might get sad. I might get mad. But I refuse to beat myself up about it.
2. Master the lesson. Analyze what went wrong and don't do it again. Duh!
3. Work hard to get better. Learn and practice what you learned. If you don't know how to improve then ask someone who knows what s/he is talking about.
That's my strategy.
Million Dollar Question: 
What is your strategy for dealing with failure?
_______________________
ACTION STEPS AND DISCUSSION QUESTIONS
"Mr. Duncan, this is crazy! My biochemistry book costs $120!"
"Didn't you just spend $125 getting your hair done?"
"Yeah."
"So, it's cool to spend that kind of cash on the outside of your head, but not on the inside?"
"I never looked at it like that, but real talk, Mr. Duncan, I gotta get my hair done."
—conversation between Al Duncan and a college student
What's in your head (and heart) determines what's in your life.
Nice hats, expensive sunglasses, earrings, haircuts, and hairdos cost you thousands of dollars. A book on personal or professional development might cost you $25 and could help you make thousands, maybe millions, of dollars.
There's nothing wrong with taking care of the outside of your head, but take care of the inside too.
Million-Dollar Question:
Do you spend more time, money, and energy
on the outside or inside of your head?
*Yawn*
After interviewing a dozen students for a job in the restaurant that I was managing, that was all I could do—yawn. They all gave similar answers:
"I'm a hard worker…
"I'm a fast learner…"
Boring.
Many professionals, entrepreneurs, and students are pushing the same old stuff. Where's the differentiation? Put some salt and pepper on it. Season it up.
For example, one guy asked me, "What's the hardest thing to make on your menu."
"Well…there's this souffle…"
He interrupted, "If I go back there and make it, will you hire me?"
"Yes."
He did. I hired him.
Here's another example:
When Vitamin Water first hit the market, they didn't put it on the aisle with juice or soft drinks. It was on the aisle with water. It was the only colorful drink on the aisle. Brilliant. That's differentiation.
Million-Dollar Question:
In today's competitive market,
what's your point of differentiation?
_____________
Picture this:
I'm standing 3 feet away from my 5-yr old son, Mekhi. I call him. He doesn't answer. Hmm…
I say his name a little louder, "Mekhi!"
Still no response. Grrr…
"MEKHIIII!!!"
Believe it or not, he still doesn't respond. I'm thinking, "Oh lord! My child is deaf." But that's not it. He can't hear me because he's watching his show. He's focused.
If you're a parent, you've experienced this. If you have parents, you've done this!
You're probably thinking, "That is not focus. He was ignoring you." Ha! I can see where you're coming from, but wait. Isn't that what focus is?
The ability to ignore anything that has nothing to do with the task at hand. 
HINT: When engrossed in something you are passionate about, you have that ability.
Million-Dollar Question:
What are you so passionate about
that you ignore all distractions and
focus on the task at hand?
Is it just me or have you ever noticed that once somebody thinks something negative about a person or a group of people s/he can find all the evidence in the world to prove it, but none to refute it?
And once somebody thinks you can't do or be something, s/he can find all the evidence in the world to prove that it's impossible, but none to prove that it is possible.
Why?
Because genuine open-mindedness is a rare thing.
It's common, however, for people to completely ignore (sometimes unintentionally) anything that challenges their beliefs. Even if it's factual, people have a hard time dealing with information that contradicts what they think. Most people only seek information that validates what they want to think and believe.
Genuine open-mindedness is a master ability. It's one of the keys to self-development and embracing diversity.
Million-Dollar Question:
How open-minded are you?
Three psychologists conducted an experiment. They gave hundreds of customers at a bar a choice between a free glass of beer from pitcher "A" (regular beer) or pitcher "B" (laced with a small amount of balsamic vinegar.) People sampled both beers before making their choice.
When people knew nothing about the vinegar most people chose pitcher "B".
When told about the vinegar ahead of time, people cringed in disgust when they tasted the vinegar-beer. When told about the vinegar-beer after they drank it, not only did the majority still like it, they asked for the recipe!
This effect happens to all of us.
If you are convinced ahead of time that something is going to be bad or good, chances are it will be. Not because of the experience, it's because of the amazing effects of your expectations.
Million-Dollar Question:
How are your expectations
impacting the outcomes in your life?
_________________________
DISCUSSION QUESTIONS
Hey! Remember to sign up.
An exciting new program fromAl Duncan Enterprises LLC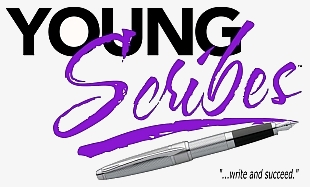 Latest News
Speaker for Your Event?
Contact
Fill out the form here or feel free to contact us directly at:
Al Duncan Enterprises LLC
4920 Flat Shoals Pkwy
Suite 102-219
Decatur, GA 30034
1-888-810-4302