Here's a cool little story about blame. Maybe you've heard it before.
"This is the story of four people named Everybody, Somebody, Anybody, and Nobody. There was an important job to be done and Everybody was asked to do it. Anybody could have done it, but Nobody did it.

Somebody got angry about that, because it was Everybody's job. Everybody knew that Anybody could do it, but Nobody realized that Everybody wouldn't do it.

Consequently, it wound up that Nobody told Anybody, so Everybody blamed Somebody. And nothing got done."
Unfortunately, there was a time in my life when I blamed anything and anyone else, except for myself, for my lack of success. Not cool.
You cannot blame your way to success.
Personal responsibility is required. Blame is the arch enemy of personal responsibility. Therefore, blame is lame.
Million-Dollar Question:
Do you choose blame or personal responsibility?
_______________________
ACTIVITY AND DISCUSSION GUIDE FOR DUNCAN NUGGET® #330

High Definition (HD) videos and images are clearer, sharper, and more vivid than normal videos and images so, they're worth a premium.
The same thing goes for high-definition people—exceptional individuals who have an accurate internal definition of who they are, what they bring to the table, where they are going, and how they plan to get there. This helps them to come across as clearer, sharper, and more vivid the than competition. They're worth a premium because they present themselves in high definition.
If you are coming across fuzzy, start with your self-definition. Who are you? What's most important to you in life? What do you want to do? Once you have clear answers to those questions, create a plan and learn how to articulate your plan. Then you'll be able to come across in HD.
Million-Dollar Question:
Are you determined to take the necessary steps
to present yourself in high-definition?
_____________________
Here are 29 sample behavioral-based interviewing questions that companies and organizations use to help assess a person's leadership ability, teamwork and other soft skills.
Below the questions are two activities you can do with a group.
What are you thoughts about these questions?
Some of the questions can be tough to answer if you haven't properly prepared for your interview and obviously, a few of these questions are only for people interviewing for  leadership or management positions. If you have any others to add, please let me know.
Picture this:
I'm standing 3 feet away from my 5-yr old son, Mekhi. I call him. He doesn't answer. Hmm…
I say his name a little louder, "Mekhi!"
Still no response. Grrr…
"MEKHIIII!!!"
Believe it or not, he still doesn't respond. I'm thinking, "Oh lord! My child is deaf." But that's not it. He can't hear me because he's watching his show. He's focused.
If you're a parent, you've experienced this. If you have parents, you've done this!
You're probably thinking, "That is not focus. He was ignoring you." Ha! I can see where you're coming from, but wait. Isn't that what focus is?
The ability to ignore anything that has nothing to do with the task at hand. 
HINT: When engrossed in something you are passionate about, you have that ability.
Million-Dollar Question:
What are you so passionate about
that you ignore all distractions and
focus on the task at hand?
Is it just me or have you ever noticed that once somebody thinks something negative about a person or a group of people s/he can find all the evidence in the world to prove it, but none to refute it?
And once somebody thinks you can't do or be something, s/he can find all the evidence in the world to prove that it's impossible, but none to prove that it is possible.
Why?
Because genuine open-mindedness is a rare thing.
It's common, however, for people to completely ignore (sometimes unintentionally) anything that challenges their beliefs. Even if it's factual, people have a hard time dealing with information that contradicts what they think. Most people only seek information that validates what they want to think and believe.
Genuine open-mindedness is a master ability. It's one of the keys to self-development and embracing diversity.
Million-Dollar Question:
How open-minded are you?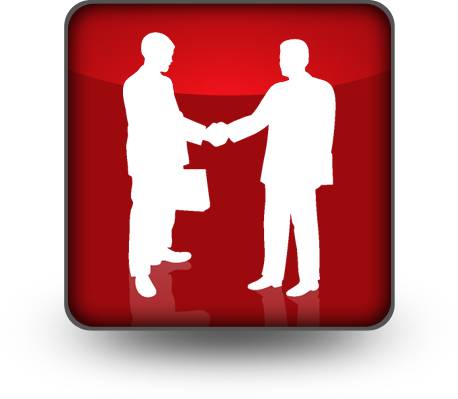 "So, tell me a little bit about yourself. What do you do?"
Have you ever had to respond to a statement or question like that? I've actually been in that situation with thousands of young people the typical response I get is:
"Uhhhh…well…I uhhh…"
Not cool.
You will constantly be expected to respond to statements and questions about who you are and what you do, especially in interviews and networking situations. If you prepare something known as a personal brand statement and practice it, then you won't be caught off guard. It's an easy, professional way to introduce yourself.
Here are three simple steps for creating your personal brand statement: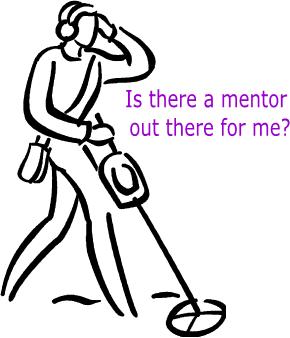 One of the most talked about components of success is: finding a great mentor. Well…while you're looking for one be careful because all mentors are not created equal. Some are garbage. Believe me. I've had a few who were absolutely clueless. Thankfully, I realized that early, before any catastrophes occurred.
Million-Dollar Question:
Is having a mentor a necessity?
Yes, IF you can find a great one. Gaining the experience, wisdom, and expertise of other successful people is a must and having a credible, knowledgeable mentor is one of the best ways to do that.
If you don't have one and if you don't know anyone personally who would be a great mentor for you, you are about to learn a 5 step process that will help you out. Before we get into the five steps, know this:
Hey! Remember to sign up.
An exciting new program fromAl Duncan Enterprises LLC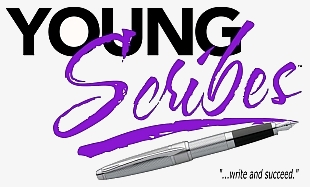 Latest News
Speaker for Your Event?
Contact
Fill out the form here or feel free to contact us directly at:
Al Duncan Enterprises LLC
4920 Flat Shoals Pkwy
Suite 102-219
Decatur, GA 30034
1-888-810-4302