The above audio is a 7min. excerpt from my MLK Keynote Address at Darton College.
---
I recently gave a MLK Celebration Lecture at Darton College. The overall theme for the celebration was "What are you doing for others?" My talk was focused on one of the things that enabled Dr. King to be such a powerful servant leader—his skill set. His fight for truth and justice and his selfless service have left us many priceless lessons. I believe, however, that we can also gain wisdom by exploring his skill set.
MLK had a skill set that allowed him to:
— Communicate at an exceptional level 
— Build powerful relationships
— Get people to believe in his values and vision
— Deal with an unimaginable amount of pressure, stress, and adversity
— Become a master of influence
A skill set that helps a person to embody those attributes is worth of study. Based on all that he accomplished, it's easy to see that Dr. King mastered many soft skills such as leadership, public speaking, collaboration, teamwork, and teambuilding to name a few. For right now I would like to focus on 3 of the many soft skills that MLK mastered:
1. Exceptional Communication Skills
2. Adaptability
3. Grit, Diligence, & Perseverance
Exceptional Communication Skills
MLK was one of the greatest communicators in history. But he was more than just an amazing public speaker, he also had strong written communication skills.
The thing that really set him apart was his ability to use stories and metaphors to create a high definition image of his goals and aspirations in other people's minds. He understood how to present his vision in high definition so that although it wasn't universally accepted, it was universally understood.
Effective communication makes most employers' lists of essential skills for the ideal employee. It's a skill that will get you hired and help you get a promotion. If you're an entrepreneur or salesperson, it's a skill that will help you close the deal. It's a skill that is the foundation of most other soft skills.
Adaptability
The "I have a dream" part of the speech that Dr. King gave at the March on Washington in 1963 wasn't originally in the written version of his speech. He added it while he was speaking. His Chief of Staff, Wyatt Walker said, "It's trite, it's cliche. You've used it too many times already." Dr. King agreed with him.
As he was giving his speech, however, Mahalia Jackson (legendary gospel singer) hollered out, "Tell them about the dream, Martin." A few seconds later she said it again, "Tell them about the dream."
And "tell them about the dream" is exactly what he did.
Without the ability to adapt, Dr. King would never have extemporaneously added the 'I have a dream" portion of his speech and one of the iconic lines in history may have never been.
One of the keys to adaptability is deliberate practice. At times, Dr. King would spend a couple of dozen hours per week working on his sermons. When you focus on consistently improving a particular skill or deepening your understanding of a topic, you begin to master it in such a way that , even in the heat of the moment, you can use it in ways you may have never imagined.
Another key to adaptability is being open to different perspectives. Dr. King was able to build relationships with exceptional people from all walks of life. Although he was surrounded by great individuals, he still had to be humble, curious, and respectful enough to consider their perspectives and advice.
Fortunately for us, he listened to Wyatt Walker and Mahalia Jackson. The result speaks for itself.
Grit, Diligence, and Perseverance
Dr. King had the ability to make a tough choice and then take consistent action based on his decision. In other words, he had the grit, diligence, and perseverance to consistently put his skills and to knowledge to use.
That is a lot harder than it sounds. How many people do you know that fail to maximize their skills and knowledge?
Duncan Nugget® #19:
Knowledge is power IF…you use it.
(Watch the video here.) 
Research by Angela Duckworth (she runs the Duckworth Lab at the University of Pennsylvania) shows that the level of a person's grit—the perseverance and passion for a long-term goal—is a powerful predictor of future success. And as a baptist minister, there is little doubt that Dr. King was extremely familiar with the Book of Proverbs and the concept of diligence—careful and persistent work or effort.
Grit, diligence, and perseverance are so close to being synonymous that I tend to list them as one skill. Regardless, of whether or not they are lumped together or separated, without grit, diligence, and perseverance, there can be no lasting success because those skills help you to navigate through failure.
Duncan Nugget® #21:
Failure is only permanent if you quit. 
It would take a dozen articles or more to thoroughly cover the soft skills mastery of MLK, but as you begin to master the 3 skills we just talked about, you'll be building your competitive advantage that will allow you to attain the heights of achievement and the depths of fulfillment.
Million-Dollar Question:
How will you work on using the lessons of Dr. King to master your soft skills? 
_________________
DISCUSSION QUESTIONS
1. What are the top 5 soft skills Dr. King had? Why do you think these are his top skills? How could these skills help you in your career?
2. Nobody is perfect for every job. Based on his skill set, what jobs or positions do you think would've been a bad fit for Dr. King? Please explain your answer.
3. Of the 3 soft skills you read about in this article, which do you find most challenging and why? Have you started working on any of them? If yes, describe what you are doing.
4. Dr. King had trusted friends and advisors he called on for advice. Who do you go to for advice? Why do you value this person's advice? What skills does he or she have that helps him/her be successful?
5. Write down one of your most important goals. Describe how you will use the 3 soft skills you read about in the article to accomplish your goal.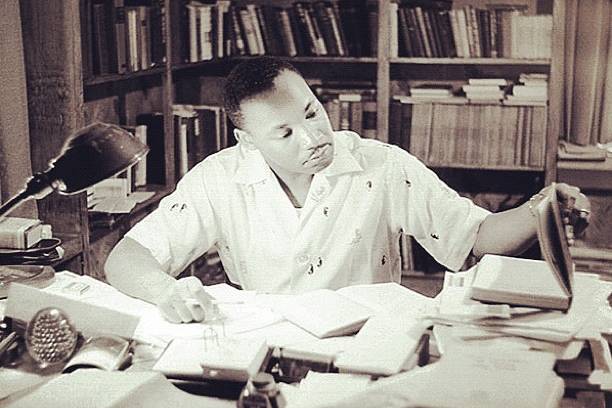 ---
Hey! Remember to Sign Up.
A List Of Soft Skills
Click here for a list of soft skills definitions, and behavioral indicators.
Latest News
Speaker for Your Event?

Contact Us
Fill out the form here or feel free to contact us directly at:
Al Duncan Enterprises LLC
4920 Flat Shoals Pkwy
Suite 102-219
Decatur, GA 30034
1-888-810-4302