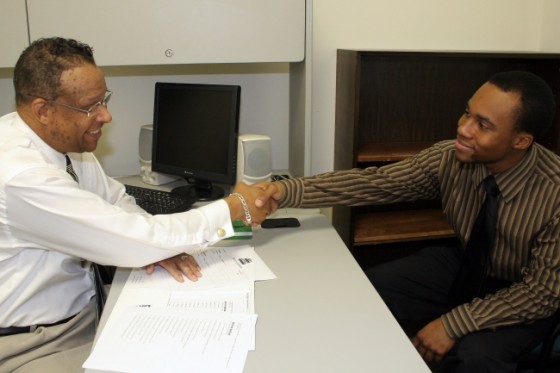 In most cases college interviews are not mandatory. They are, however, highly recommended because they can give you a competitive advantage. A great interview could be the difference between acceptance and rejection.
Before I give you 5 questions your interviewer could ask you, let me answer a question that you may have.
What criteria do they use to make a decision?
Duncan Nugget® #211:
When someone makes a decision about you and what you have to offer, many times the deciding factor isn't what you think it is.
The list of criteria on which they base their decision changes slightly from school to school. So, to make it simpler I teach people to focus on 3 areas. Regardless of the criteria, these are the 3 main areas the college is assessing:
1. Strengths – Your top skills, qualities, and characteristics.
2. Weaknesses – Your below average skills, inconsistencies, and character flaws.
3. Potential – Do we believe in the quality of your future performance at this institution?
They assess these areas by asking questions about your:
—Career objectives
—College objectives
—Grade Point Average – Overall, core classes, and by semester.
—Activities, Awards, and Honors
—Work experience
The formula is simple. If your strengths and potential are strong enough to overshadow your weaknesses and you have a great interview, your chances of getting an acceptance letter are high.
QUESTIONS
I'm just going to focus on 5 main questions, but if you want to check out more questions and additional tips for college interviews I recommend The College Interview from the Emma Willard School's website.
1. Tell me about yourself. Please, don't start with "Um…" Some form of this question is asked in just about every interview so, you need to be prepared with a brand statement that immediately establish the value that you bring to the table. For help on answering this question check out Introduce Yourself The Easy Way.
2. Tell me about a challenge you overcame. This a great time to tell a story that outlines how your skills and characteristics help to deal with setbacks and obstacles. For help on how to tell a story check out Personal Branding: Tell Your Story.
3. Why are you considering attending this college? What makes you think this college would be a great match?
4. Tell us about your future. This question will be asked more than once in different variations like, "What do plan to major in?" and "Where do you see yourself in ten years?"
5. Why should we accept you? They might not ask this so directly. It may be a question like "What can you contribute to our college community?" Regardless of what form this question comes in just remember that it's a chance for you to highlight what you do best. And using a story to do this would be awesome.
Million-Dollar Question:
How are you preparing for a great college interview?
---
DISCUSSION QUESTIONS & AN ACTION STEP
1. What are 3 things you can do to get ready for a college interview? Why do you believe these things will help you prepare?
2. If you were interviewing a student to be accepted at a college where you were in charge of admissions, what criteria would you use? What are 3-5 questions you would ask? How would these questions help you make your decision?
3. If you had a friend who was nervous about his or her interview, what advice would you give him or her? Would the same advice work for you? Why or why not?
4. ACTION STEP: Practice answering the 5 questions in the article with someone you know. Then find a few other questions (do a search or use The College Interview) and let your partner ask you those as well. (Hint: Let your partner pick random questions.) Do this with 3 or more different people before your interview. And don't wait until the night before!
---
Hey! Remember to Sign Up.
A List Of Soft Skills
Click here for a list of soft skills definitions, and behavioral indicators.
Latest News
Speaker for Your Event?

Contact Us
Fill out the form here or feel free to contact us directly at:
Al Duncan Enterprises LLC
4920 Flat Shoals Pkwy
Suite 102-219
Decatur, GA 30034
1-888-810-4302